As a new business, one thing you'll learn to appreciate is an email list. Most people check their emails at least once a day, and it's an easy way to spread the word about your company. How can you grow your email list without spending money on purchasing leads? It's simple– provide freebies.
Freebies can come in many forms. What first comes to mind might be something tangible: maybe it's a sample of your product. Don't worry if this isn't possible with your company. Coupons, blog posts, e-books, or other intangible items can be just as valuable to your audience. Here are four free and easy freebies you can offer.
1. Free Samples
If possible, physically give away something for free. For people to sign up for a freebie, they'll need to enter some personal information.
Nivea requires only a physical address and an email address to get a free sample. Samples tend to be successful with health care and makeup products, which can be too expensive to buy without testing them beforehand.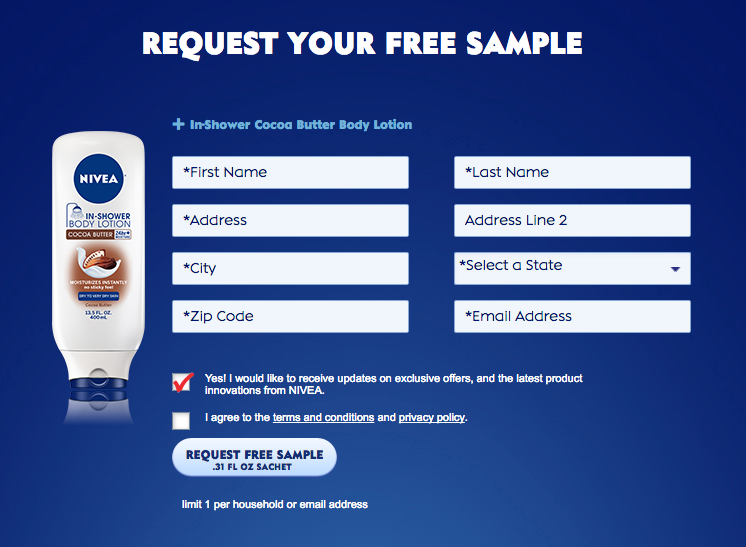 To get a free sample of Truvia Sweetener, you must answer several survey questions in addition to your personal information.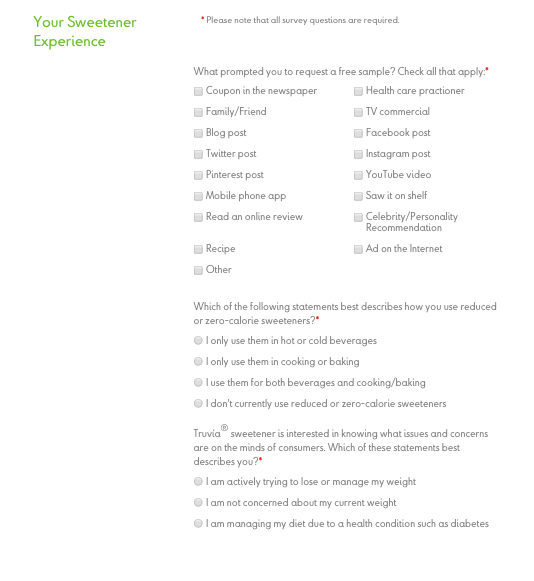 Requiring survey answers is a great way to gain insight into consumer demographics, but think about the consumer. Is the free sample worth the time it takes to complete the questions? A consumer might be turned away if the barrier to entry is too high.
Consider holding a social media sweepstakes campaign. Give away a prize that is in line with your company's brand, and choose a social media account that fits your target audience. Marketing towards millennials? Try Instagram. Women in their 30s? Try Pinterest.
Here's an example of an Instagram campaign by Charlotte Russe: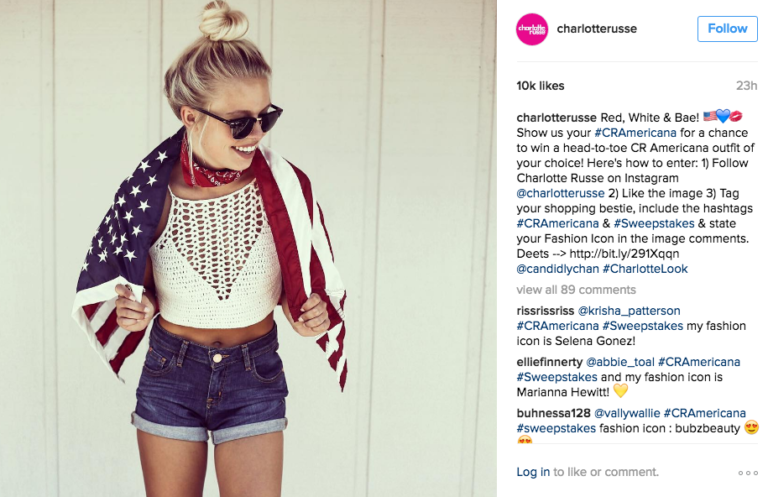 This campaign came just before July 4th- a good way to capitalize on the holiday celebration when it is a popular time for people to post on Instagram.
3. Coupon Codes
If your company can afford it, try offering a coupon code to those who enter their email address upon arrival to your website.
At Rent The Runway, users are greeted by this email coupon pop-up. The barrier to entry is low for customers – all they have to do is enter their email address, a password, and birthday to receive a coupon.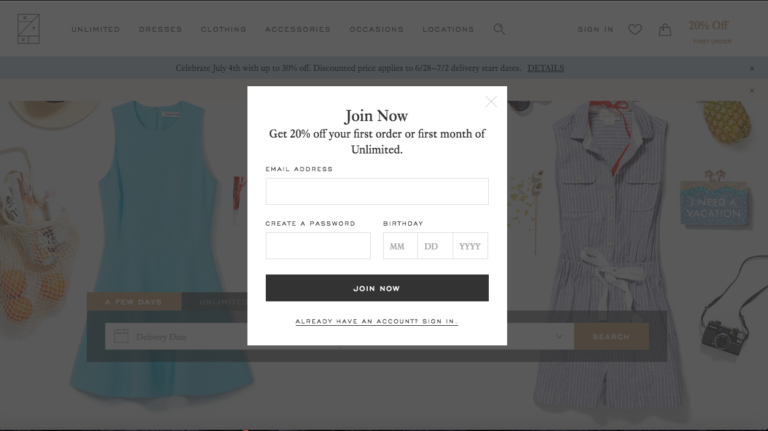 4. E-books
Ebooks and online guides can provide valuable insight to your target audience. These types of pop-ups probably look familiar to many of you: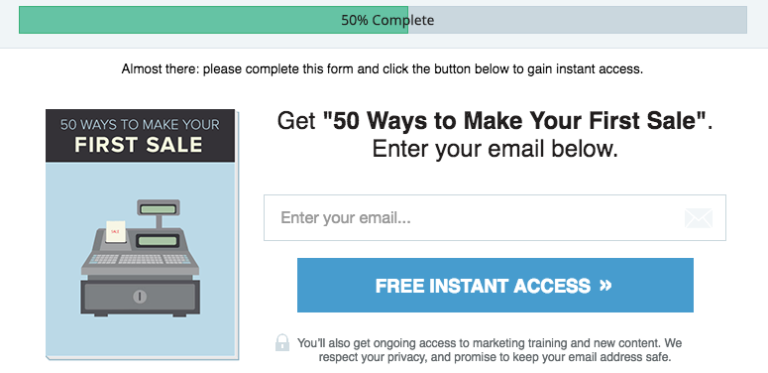 Websites often offer Ebooks when they don't have a physical product to give away. If you are an industry expert, your knowledge can be useful to potential consumers. You can also pull from a variety of online resources, paraphrase, and put your own spin on it to reach your target audience.
Whatever you decide, you should always have your target audience in the back of your mind and consider if they are easily swayed by specific marketing tactics, and always remember to put yourself in your customer's shoes.